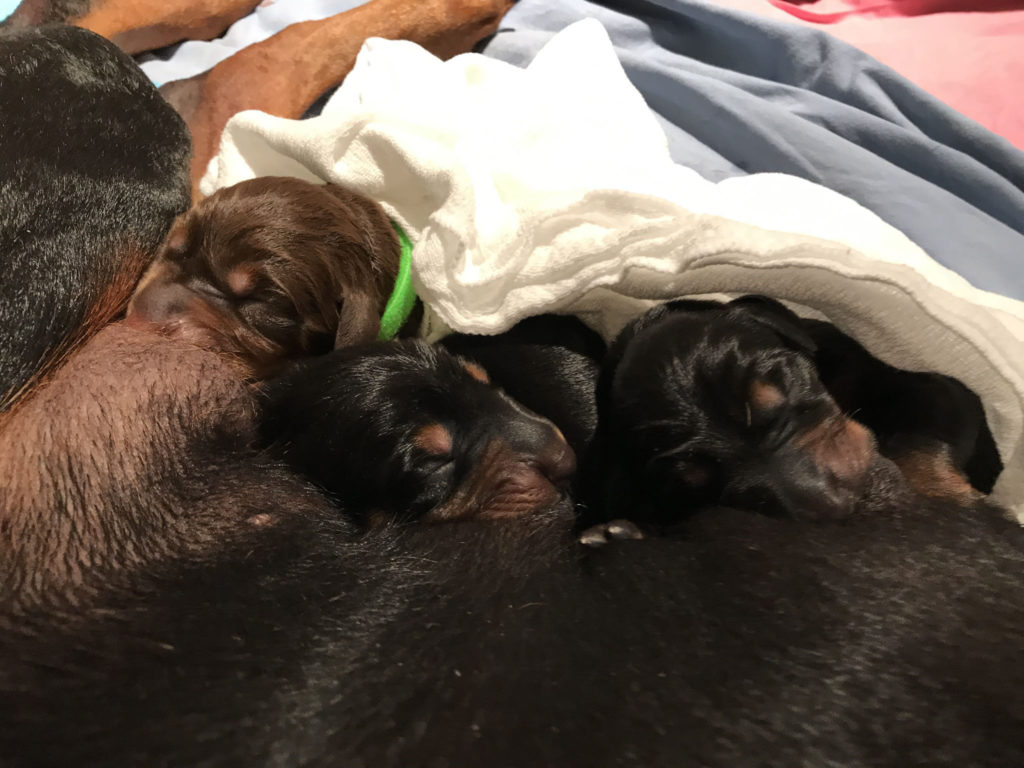 If you would like to add one of these cute rascals to your family, but DON'T want to end up at a puppy mill, puppy broker or backyard breeder, PLEASE do not do an internet search (a.k.a. Google, Yahoo, etc.) with the keywords "Doberman puppy or puppies for sale."  Instead, search for a local breed club or a good breeder at the Doberman Pinscher Club of America website, http://www.dpca.org, or contact us and we will do our best to assist you.
As you begin your search for a Doberman, we recommend that you read through all of the topics on this site. This information was compiled by individuals who know and love this wonderful breed; it is intended to guide you in locating a reputable breeder who can knowledgeably assist you in choosing your new family member.
Why do we have this page, you ask?  Well, unfortunately, many people contact us afterthey have already placed a deposit with a breeder or because they are having problems with their new puppy.  Our goal is to catch people who are interested in bringing a Doberman into their lives BEFORE they go down the wrong path and end up with a puppy that is temperamentally unsound or physically unhealthy.
As Doberman owners and devotees of the breed, we are here to help you make the right match with your new family member.  Your best option may be a puppy from a reputable breeder or it could be a rescue looking for a new "forever home."  Whatever the case, we want to take the guess work out of the process for you.
We're here to help–PLEASE contact us!!